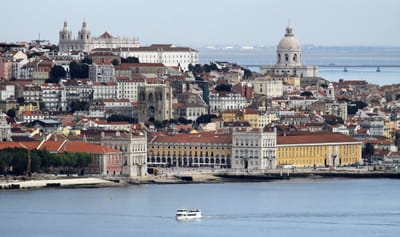 Saconsult was established in 2001 to provide strategic and financial consultancy services, leveraging on the extensive, global experience and know-how of its two co-founders in the areas of project and corporate development and management.

Jaime d'Almeida, a graduate in law from the University of Lisbon, has 50 years' experience in the banking and insurance sectors. He was responsible for the promotion, restructuring and management of a number of operations both in Portugal and abroad, most notably in London, New York and Zurich and held the position of CEO of various companies with strong institutional links to major international groups (J.P. Morgan, Deutsche Bank, American International Group). In Portugal, he was CEO of Companhia de Seguros Império, Portugal's leading non-life insurer, and Director of Seguros & Pensões Gere SGPS, the BCP Group holding company for the insurance sector. His professional skills and experience were instrumental for his election as Deputy Chairman of the Confederação da Indústria Portuguesa - CIP (Confederation of Portuguese Industry), Deputy Chairman of the Executive Board of the International Union of Marine Insurance Confederation (IUMI) and President of the Portuguese Insurers' Association. Among other positions, he is currently executive Chairman of TIIC – Transport Infrastructures Investment Company and non-executive Director of Willis – Corretores de Seguros S.A., an international insurance broker.

Jorge d'Almeida has over 50 years' experience in the maritime sector. Having begun his career as a Portuguese naval officer, he worked for twelve years in the USA, after graduating from MIT with a Master of Science degree in Naval Engineering and from New York University with an MBA. He held senior executive positions at J.J.Henry Co, a leading naval architecture firm, and at U.S.Lines Inc., where he led the project team responsible for the world's largest commercial shipbuilding contract at the time, in South Korea, under Malcom McLean, the containership pioneer. In Portugal, he was responsible for Portline's commercial activities in the bulk, liner and short-sea markets, and was Managing Director of Soponata, Portugal's largest tanker company at the time. He began working as a consultant in 1997 with International Strategic Services Inc., a New York based firm specialized in cross-border infrastructure projects and later co-founded Saconsult in Portugal. He has been engaged in wide-ranging projects in the maritime sector, including the launching of Sines mega-container terminal, where he served as Managing Director of PSA Sines. He is president of the Sines Port and Logistics Community, an association of public and private stakeholders that promote the development of the Sines maritime, industrial and logistics cluster. He is a co-founder and president of the 4Shipping Association that strives to reclaim Portugal as a leading maritime nation. He is a visiting professor at the Merchant Marine Academy and at the Nova School of Business and Economics.